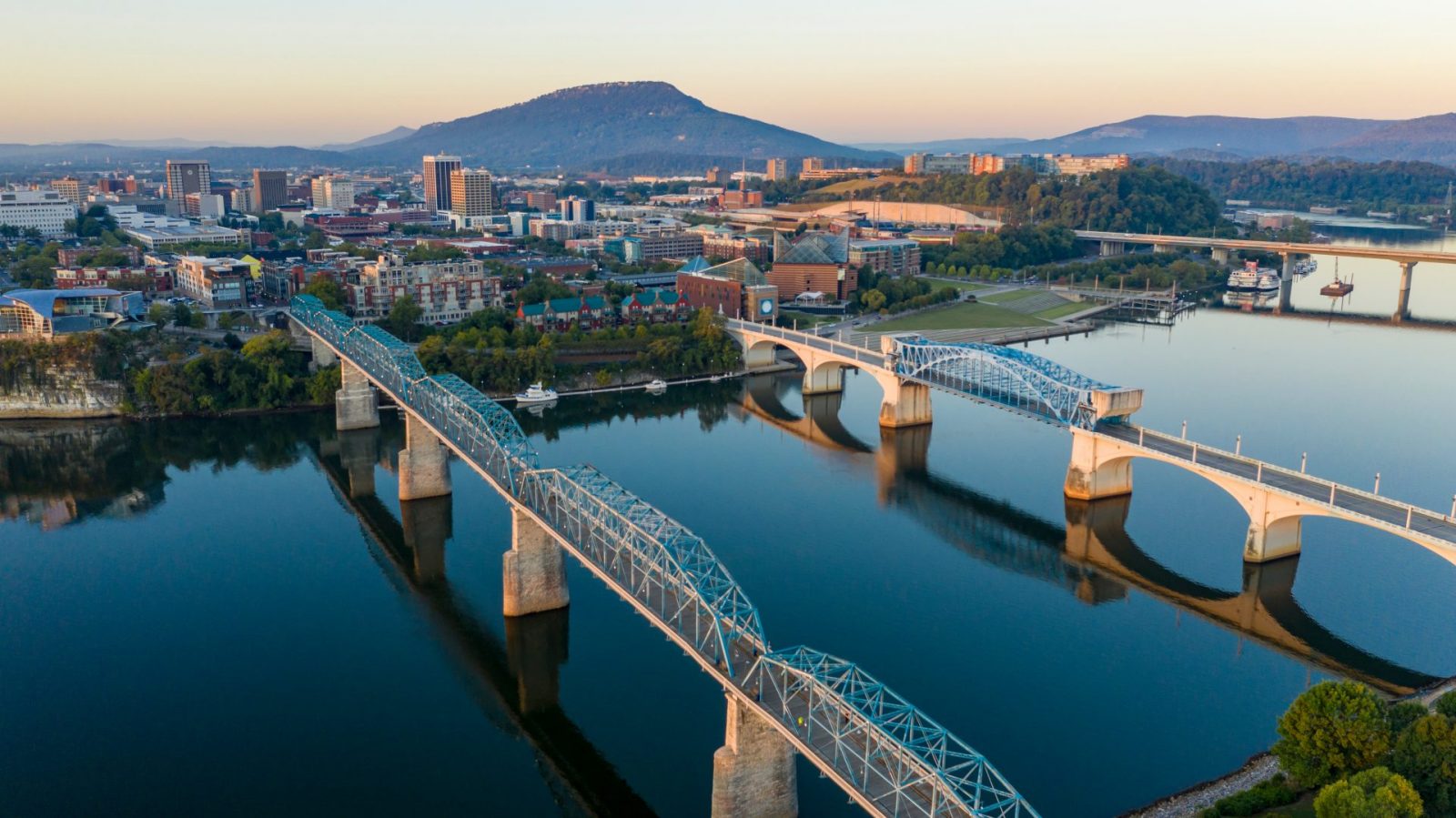 LJA Expands Into Tennessee to Serve Public Infrastructure Clients
March 4, 2021
LJA is growing across the southeastern US for our clients and employee-owners. We welcome the valuable addition of Travis Wilson, PE, David Kiefer, PE, Mark Crow, PLS, Pat Harvel, Vickie Wilhite, and Scott McDonald, PE to the LJA team. Their senior leadership is a tremendous addition to LJA's ability to provide broad-based expertise and resources with personalized attention. In direct response to client needs, LJA has expanded into Tennessee in support of a wide range of public infrastructure programs. These programs include water/wastewater, public works, transportation, hydrology & hydraulics, GIS/asset management, and construction administration services.
John Shackett, LJA Vice President, praised the opening of the Tennessee offices as a vital part of LJA's expansion into the Southeast Region. "This dedicated team is a tremendous addition to LJA's ability to provide water and infrastructure design. Being strategically located in central and eastern Tennessee will allow LJA to personalize attention locally. This team will have the capability to draw from the entirety of LJA's full-service, broad-based resources of over 1,200 personnel and 300 services. Overall, they can deliver specific solutions that are customized to meet the needs of any and every project."
Scott McDonald credited LJA with the smooth transition to date. He stated, "We are all very excited to be part of the LJA family. Along with the strong leadership and team spirit that all of the LJA employee-owners bring to every project. We are looking forward to helping the company grow in the Southeast."
Scott McDonald, PE will lead a seasoned team of 21 engineers, designers, GIS, and construction managers. Altogether, increasing LJA's total southeastern presence to 40 offices across Texas, Oklahoma, Florida, and Tennessee.
##
For More Information Contact:
Courtney Brand Agbetola
Communications Manager
cbrand@lja.com
About LJA
LJA is an employee-owned, full-service, comprehensive multi-disciplinary consulting firm. With offices across the nation, we offer one-source, one-stop reliability for all of our clients, when and where they need us. We operate within eight comprehensive sectors, enabling us to effortlessly assemble successful project teams. These teams consist of but are not limited to civil, structural, and electrical engineers, along with hydrologists, GIS designers, and surveyors.