We have developed applications in use by some of the most prominent organizations in the region, all while supporting one of the largest civil engineering firms in Texas. We provide invaluable assistance with daily mapping, project support, aerial and data delivery, and project organization of assets and documents. LJA's suite of proprietary and exclusive tools, LUKE®, MS4web 2.0™, and Discovery™ are ready to assist our clients.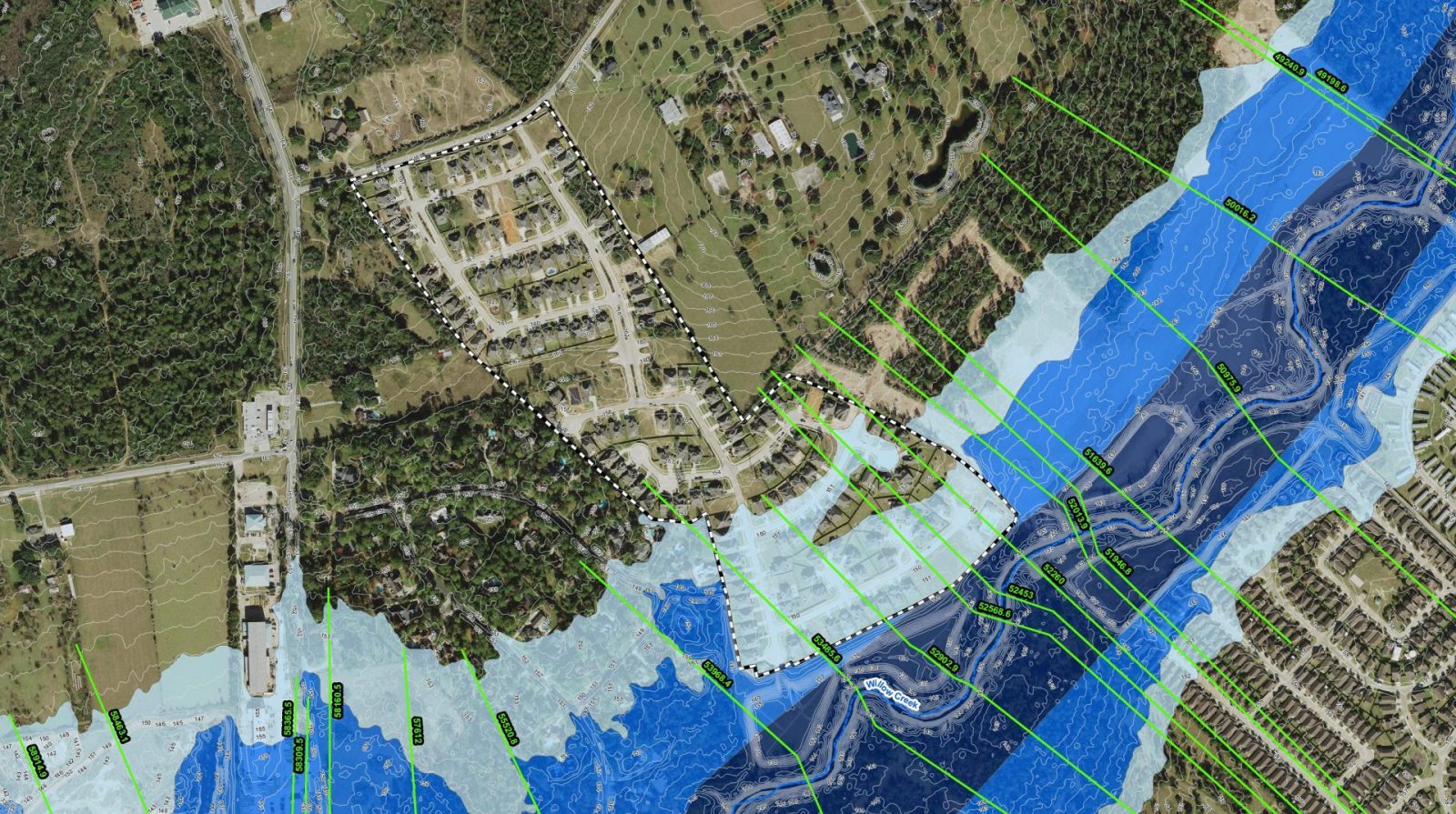 Discovery™ is a state-of-the-art investigative process developed exclusively by LJA to quickly assess constraints and assets associated with tracts of land. We provide our clients with vital information to allow for a quick decision and determination if a property may fit their needs and is suitable for development.
This powerful, web-based GIS technology supports stormwater compliance needs whether in the field or in the office. Keeping pave with today's demand for real-time information and updates, this system manages all compliance data, integrates scheduling of inspections with follow-up reminders, and allows inspections from mobile devices.
Explore these capabilities at ms4web.com.
The modern approach to "311", LUKE® assists management companies, cities, and HOAs in logging and expediting service requests, identifying appropriate staff members for handling, and tracking progress, all while communicating directly with the public, residents, and tenants.
Discover more at getluke311.com.
LJA's work order application assists small cities, district operators and residential/commercial developers in managing their responsibilities in the construction and maintenance of their assets. Work with LUKE provides a software platform to manage teams, personnel, status, equipment, work log, and invoicing. With multiple access points, Work with LUKE, eases the communication between staff and managers as assets are identified, mapped, and documented.
Our Services
Discovery
Economic Development
Utility Mapping and Utility Management
Data Collection
District GIS Projects and Operations
Deep and Easement Mapping
Asset Mapping
Field Collection Services
Floodplain Mapping
Work order Applications
Custom Map Production
Document Management
Resident Engagement
Custom Application and Native App Development
911 Street Addressing
ArcGIS Enterprise Installation and Migration
ArcGIS Enterprise Management
Specialty Mapping, Exhibits
GIS Web Application Development
Thematic Mapping, 3-D Spatial Modeling