Our Goal
Working with the architect, our Planning and Landscape Architecture team sited the building and parking lot. Our team's main goal was to preserve numerous heritage pecans, elms, and live oaks that existed on a beautiful site located next to Walnut Creek.
Views from the building were maximized to take advantage of the park-like setting. Our design team's services included: site planning, hardscape design, landscape and irrigation design, and LEED calculations.
What We Offered
Land Planning
Irrigation Design
Landscape Architecture
Stormwater Systems
A Beautiful Place People Can Learn
Project
Highlights
Embracing its scenic natural surroundings, the landscape features compliment the heavily wooded site shaped to fit within beautiful heritages trees blending the exterior and interior gracefully.
A Closer Look at Seguin Public Library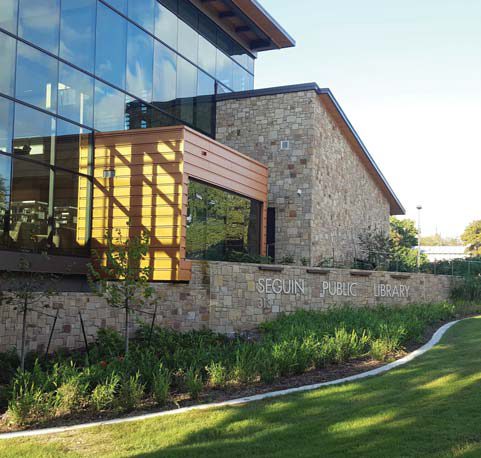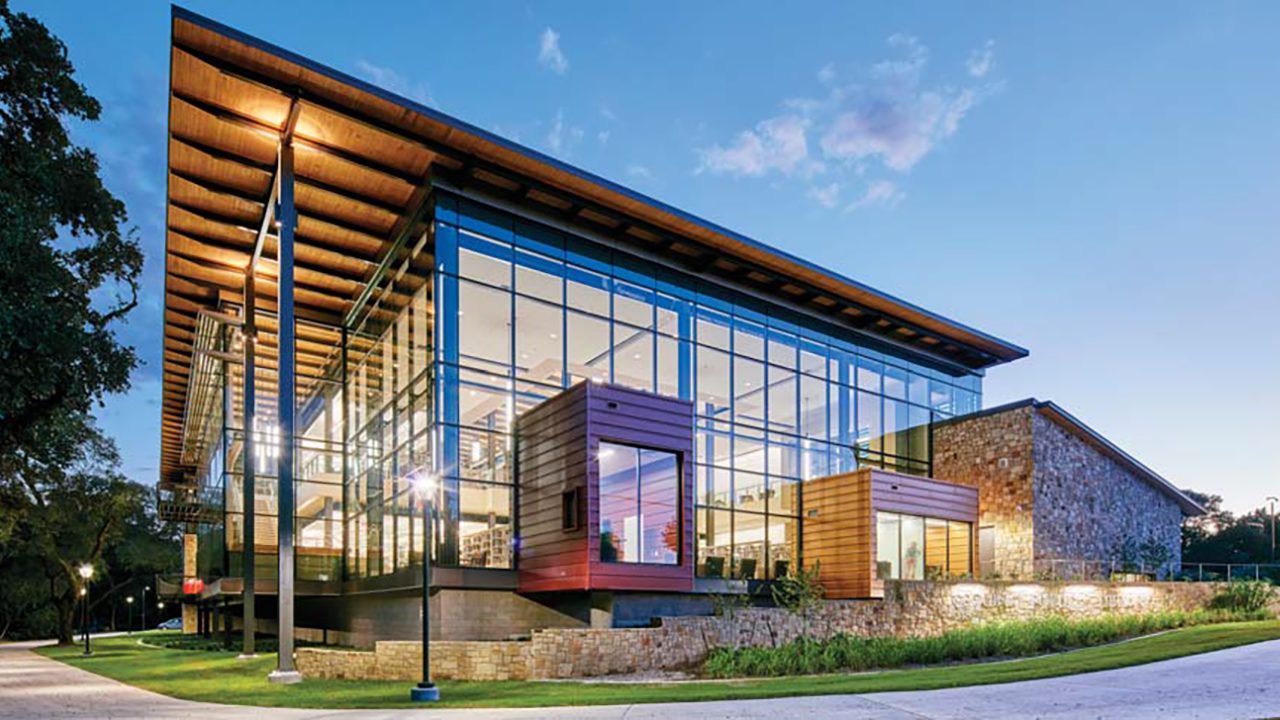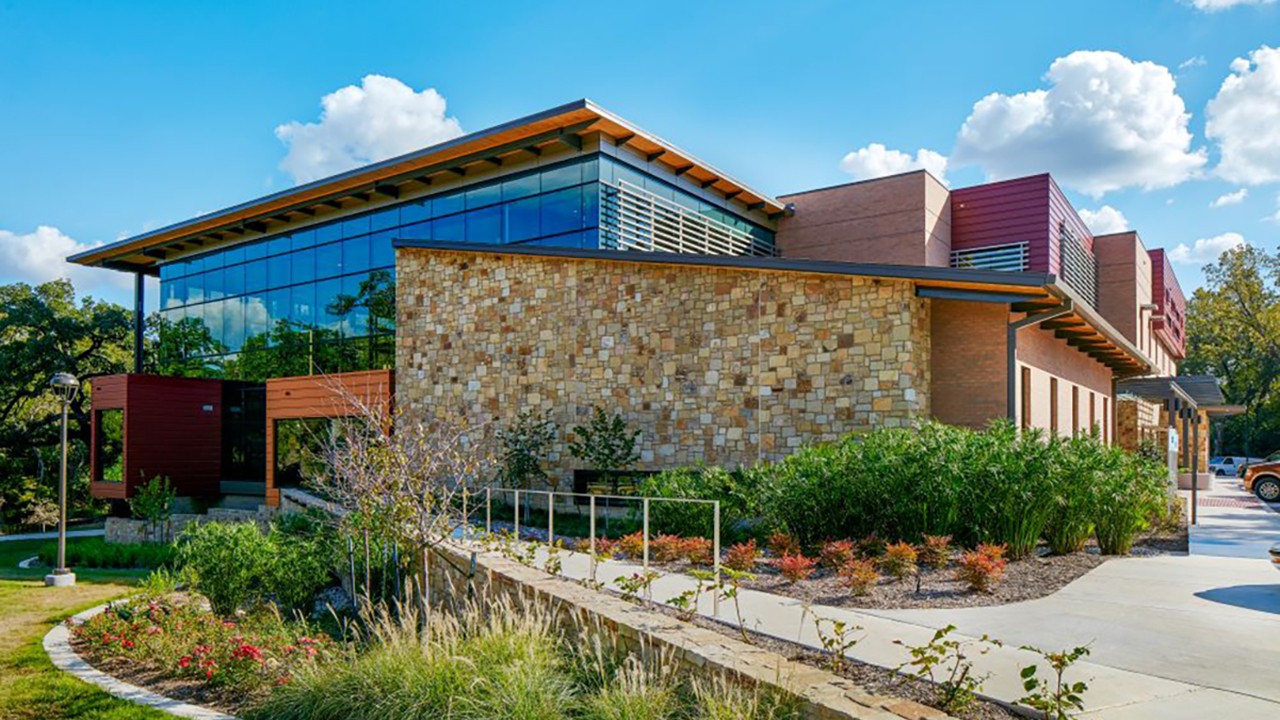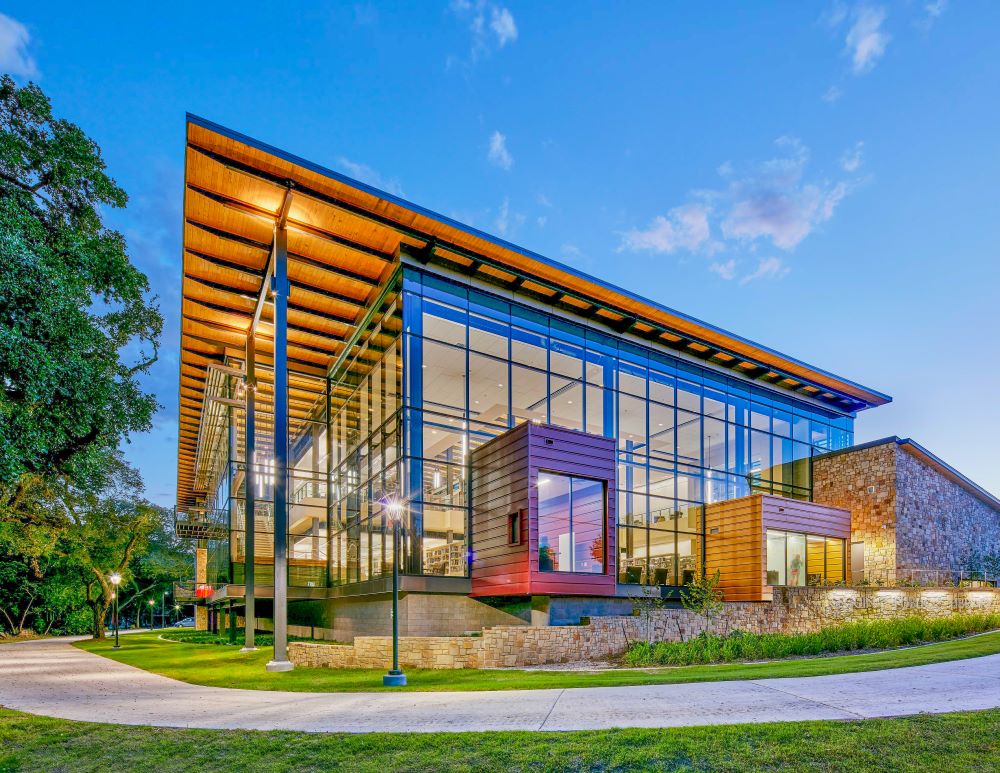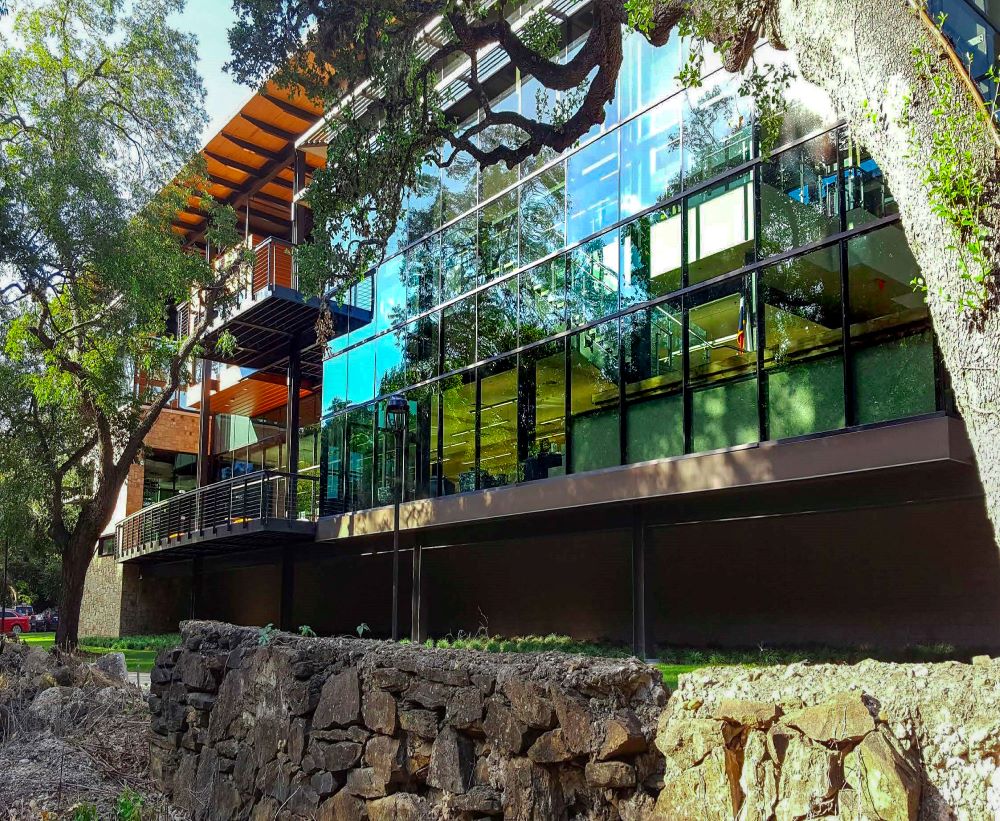 Put your phone on horizonal position for a better experience.
Located within The Villages of Fairview retail and residential development, the new Fairview Town Hall features a plaza with fountain a…
Explore Project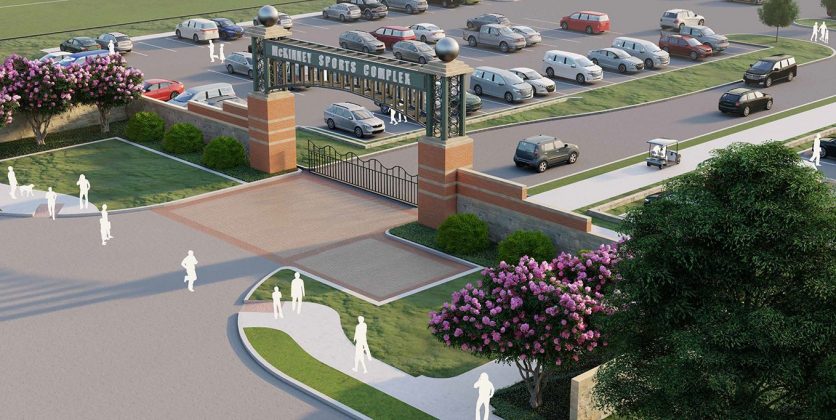 The City of McKinney enlisted LJA to revamp the master plan of a well-established soccer complex to enhance its appeal for tournaments …
Explore Project