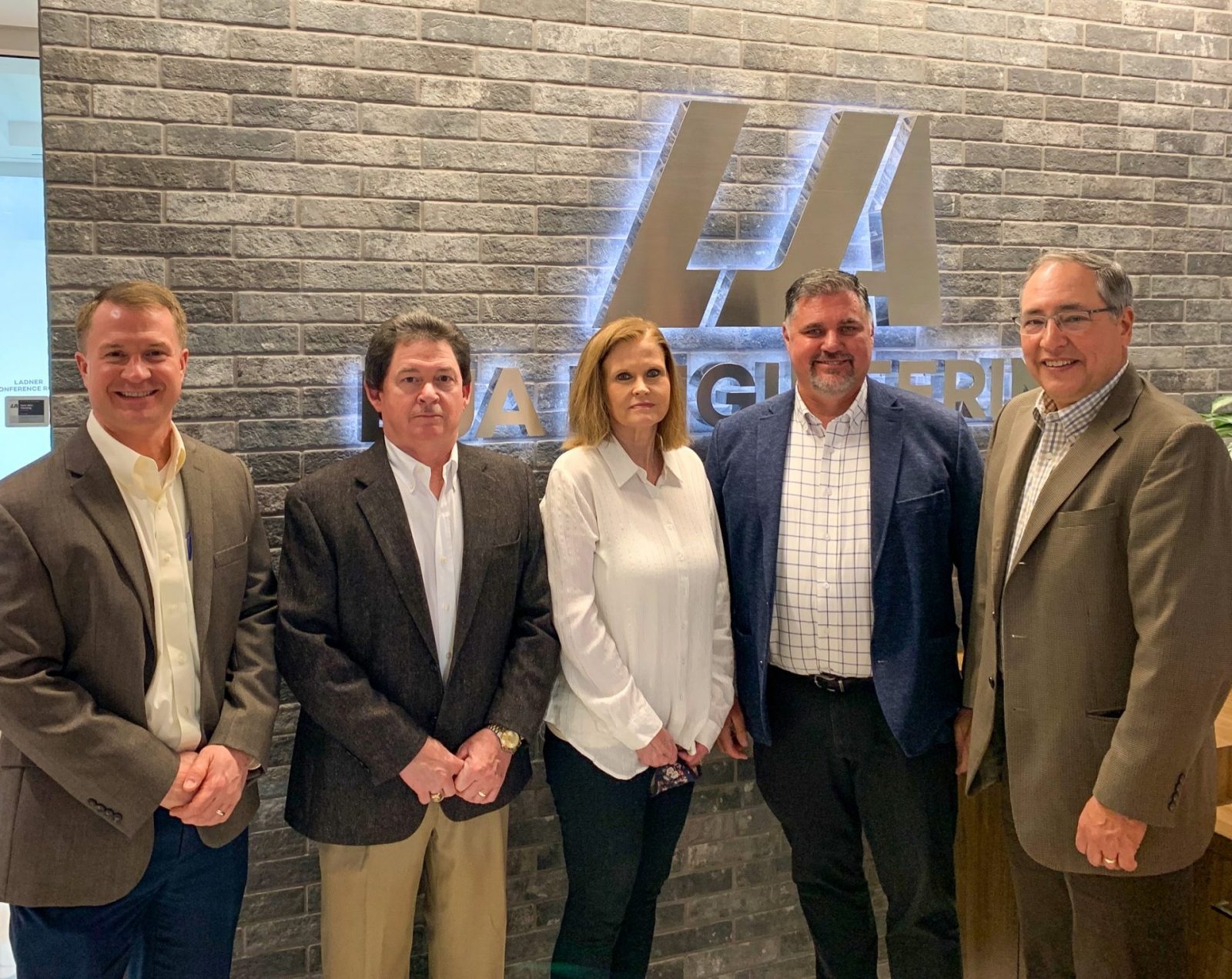 LJA Acquires KDM Acquisition Services, Inc.
April 9, 2021
LJA has acquired KDM Acquisition Services, Inc. (KDM), a property acquisition firm specializing in right-of-way (ROW) services based in The Woodlands, Texas.
KDM adds seven seasoned personnel, with 60 years combined experience in real estate-related activities. Additionally, they will assist the existing ROW Team to help better serve clients throughout the United States. LJA routinely works with private and public entities such as oil and gas pipeline companies, utilities, solar and wind companies, railroads, public infrastructure, and transportation. We provide comprehensive right-of-way services including but not limited to route selection, title abstracts/review, permitting, GIS solutions/mapping, and project management.
KDM joins LJA with a great reputation in the industry with both clients and industry professionals. They will join the LJA office in The Woodlands to service existing clients, and market LJA's expanded, comprehensive services.
##
For More Information Contact:
Courtney Brand Agbetola
Communications Manager
cbrand@lja.com
About LJA
LJA is an employee-owned, full-service, comprehensive multi-disciplinary consulting firm. With offices across the nation, we offer one-source, one-stop reliability for all of our clients, when and where they need us. We operate within eight comprehensive sectors, enabling us to effortlessly assemble successful project teams. These teams consist of but are not limited to civil, structural, and electrical engineers, along with hydrologists, GIS designers, and surveyors.