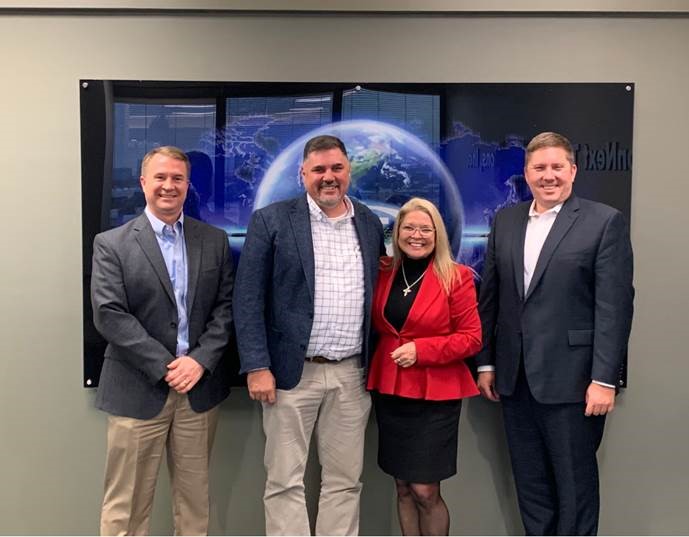 LJA Acquires GXT, LTD for Expanded Telecommunications Services
January 11, 2021
LJA has acquired GXT, LTD (GXT), a Richardson-based company and a leading pioneer telecommunications design and project management consulting firm. With 54 personnel, their specialties include but are not limited to Telecommunications Project Management, Inside/Outside Plant Engineering, Jurisdiction Permitting, Inspection Services, Relationship Development, and Business Negotiations.
"GXT is a national leader in design and permitting within the telecommunication field. Particularly, GXT will contribute to LJA's strong client base and expand our geographical reach within Texas and beyond," says Ken Schrock, Senior Vice President of LJA, Central Texas Infrastructure.
Michelle Lenker, who will continue as President of GXT, founded GXT in 2001. She developed the firm into a premier provider of services to the telecommunications industry. With over 35 years in the Telecommunications industry, she has held executive-level positions with MCI Telecommunications, NorthStar Communications, and Exelon Infrastructure Services. Prior to her experience in the private business sector, she designed and implemented voice and data communications systems. Particularly, these systems were designed for companies ranging in size from entrepreneurial start-ups to Fortune 100 corporations. Ultimately, this range of services encompassed a national scope.
"Michelle's reputation and strong history in the industry is impressive. Her leadership and success are a great fit with LJA's established and growing telecommunications group. We look forward to serving our clients and all of their project needs with an ever-expanding depth of expertise," says James Ross, President and CEO of LJA.
Overall, GXT's Richardson location will become LJA's 37th office. This further expands LJA's total North Texas presence to 5 locations, including Dallas, McKinney, Fort Worth, and Arlington.
##
For More Information Contact:
Courtney Brand Agbetola
Communications Manager
cbrand@lja.com
About LJA
LJA is an employee-owned, full-service, comprehensive multi-disciplinary consulting firm. With offices across the nation, we offer one-source, one-stop reliability for all of our clients, when and where they need us. We operate within eight comprehensive sectors, enabling us to effortlessly assemble successful project teams. These teams consist of but are not limited to civil, structural, and electrical engineers, along with hydrologists, GIS designers, and surveyors.