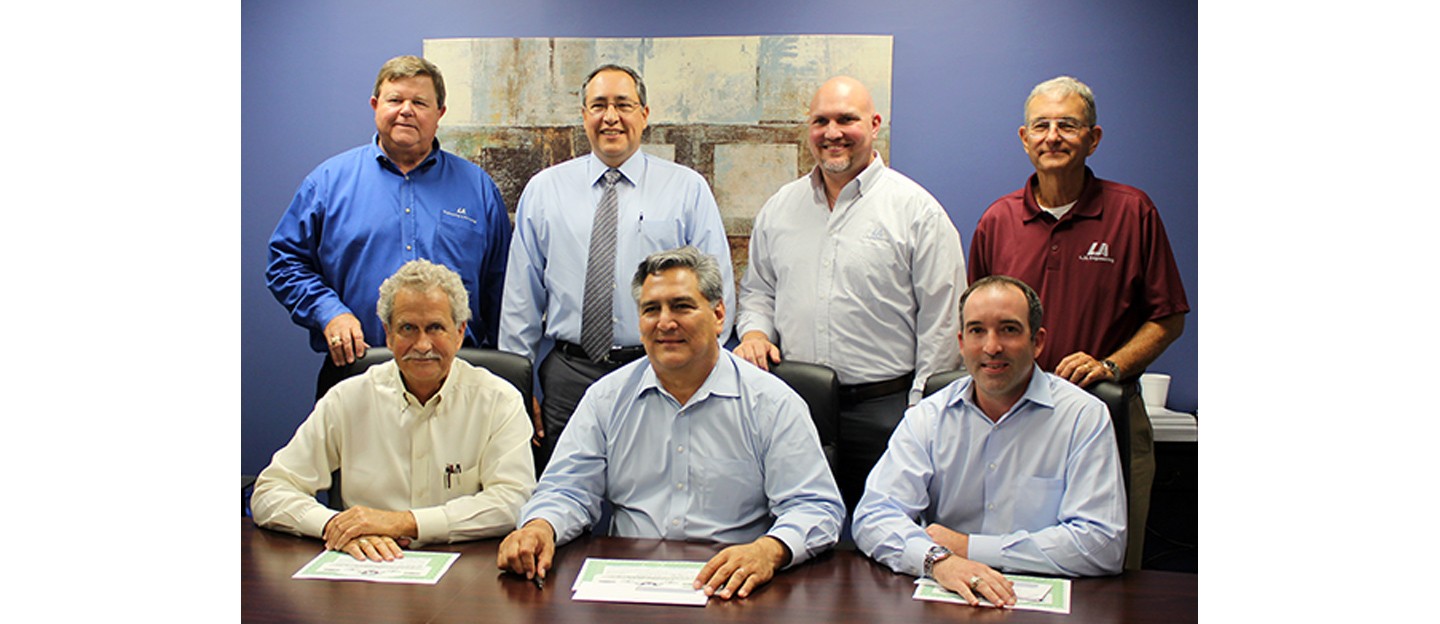 LJA Acquires Coym, Rehmet & Gutierrez Engineering, LP. (CRG)
September 6, 2016
LJA is pleased to welcome CRG principals J. Don Rehmet, PE, RPLS, Jeffrey C. Coym, PE, and Victor M. Gutierrez, Jr., PE.
About CRG Engineering
CRG brings over 40 years of experience in municipal infrastructure, aviation, transportation, land development, and environmental projects. Altogether, their experience will add to LJA's full range of services. With this acquisition, CRG's office combined with LJA's existing Corpus Christi office (formerly RVE) builds a team of over 40 technical professionals and support staff. Presently, we are working together to better serve the engineering needs of local public and private entities in the South Texas area.
"We are pleased to continue to provide the localized personal service we have furnished throughout South Texas since 1976. Now we will be able to offer greatly expanded capabilities and draw upon the expertise of over 600 LJA engineers, scientists, surveyors, and support staff." – CRG Principal, J. Don Rehmet, PE, RPLS
Furthermore, CRG adds extensive knowledge and a reputation for offering a well-qualified engineering team. They're capable of providing a full range of engineering, planning, and design services for city, county, state, and federal government agencies. The current CRG offices will remain and continue to service existing clients, as well as market LJA's expanded comprehensive services.
##
For More Information Contact:
Courtney Brand Agbetola
Communications Manager
cbrand@lja.com
About LJA
LJA is an employee-owned, full-service, comprehensive multi-disciplinary consulting firm. With offices across the nation, we offer one-source, one-stop reliability for all of our clients, when and where they need us. We operate within eight comprehensive sectors, enabling us to effortlessly assemble successful project teams. These teams consist of but are not limited to civil, structural, and electrical engineers, along with hydrologists, GIS designers, and surveyors.